Growth Media Strategy Digital is a full service digital marketing companies that cares about your users and data. We deliver inspiring, eye-catching designs and measurable campaigns that connect with target audiences, boost online marketing and encourage business growth. We can help you meet your goals across a range of full services through online marketing. Are you looking for help with great content, SEO, SMO, PPC campaigns, full digital marketing techniques, campaigns, or social media marketing? No matter what you need, our experts can help you.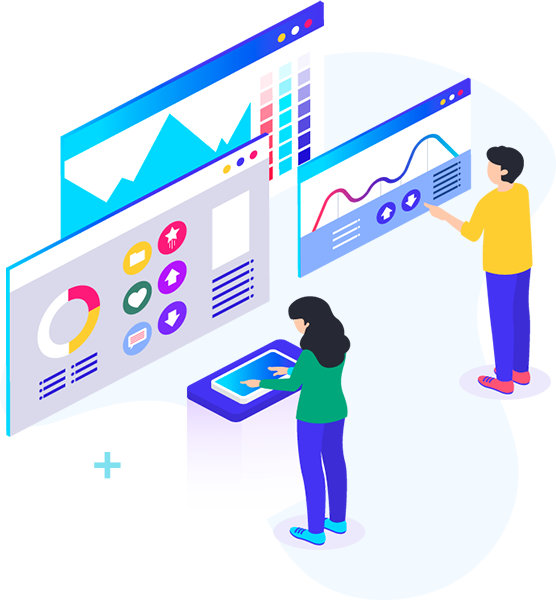 Leading Digital Marketing Companies
All businesses should regularly monitor and evaluate how effective their marketing efforts are. This is particularly important when deciding which marketing channels to continue using or divest from. We make sure that everything we do is measurable so you can be confident that your budget is being well spent. Our team of experts work with measurement in mind to prove success against valuable metrics such as ROI (Return on Investment).
With industry leading technology in the hands of our committed digital experts, we achieve results that impress. This makes Growth Media Strategy your perfect partner for digital marketing services in Canada. You can view some of the brands that we've already worked with in Our Work section.
Some relationships begin with clients asking us for a campaign or technology solution. That's a great place to start the conversation. But we won't brainstorm a creative idea or push a single pixel until we have set ourselves up for success with a solid brand strategy and a fully developed engagement plan. That way, we know we are all working towards the right business objectives and success metrics – established in consultation with your key stakeholders.
We believe brands that are well connected to their customers enjoy increased value, greater loyalty and improved acquisition. However, building a connected brand isn't easy. If it were, more brands would be doing it. It takes a strong brand strategy and an equally strong plan to bring it to life. Access to data and insights are essential to informed decision-making. It takes the right mix of disciplines to meet business needs while creating the optimum customer experience.