Elevate Your Brand Identity With Exquisite Business Card Designs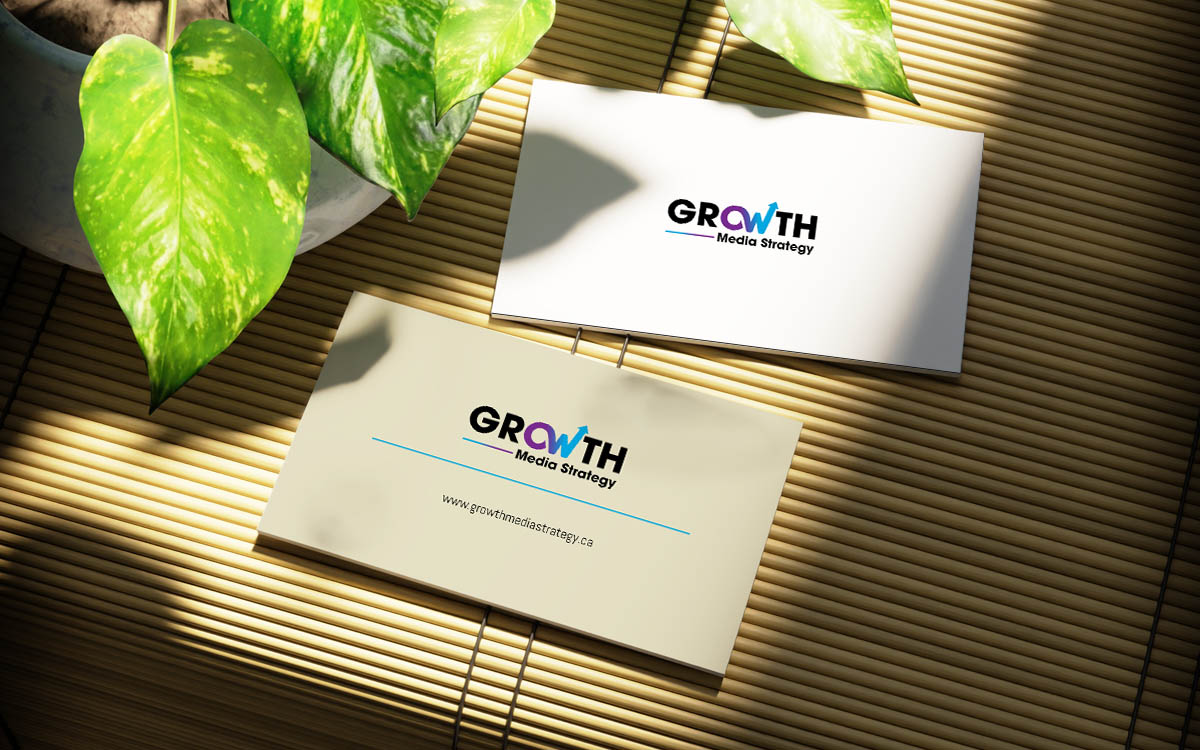 At Growth Media Strategy, we understand that first impressions are crucial in the world of business. That's why we offer an exclusive business card design service that goes beyond the ordinary, ensuring your business card truly makes an impact. Let your business card do the talking, showcasing your brand's authenticity and professionalism.
Customize Your Business Card Design

Our custom business card design services are tailor-made to bring your vision to life. Our expert designers work closely with you to create artwork that aligns perfectly with your brand. Whether you have specific requirements in mind or desire a truly unique design, we've got you covered. With us, your business cards will be more than just pieces of paper; they'll be powerful tools for making lasting connections.


Stand Out from the Crowd

In a world filled with noise and competition, it's essential to stand out. Our one-of-a-kind business card designs are designed to help you make a standout first impression at events, meetings, and beyond. Imagine confidently handing out your business cards to potential customers and prospects, whether at networking events, trade shows, or even as part of goodie bags and marketing materials. Sounds promising, right?


Seamless and Creative Design Process

Designing your business card with us is a breeze. You can customize business card designs to find the perfect fit for your brand. Start with your name, your business name, contact information, and your logo. Beyond the basics, you have the flexibility to add photos, artwork, a QR code for easy digital access, your physical location, and more. These elements allow you to connect with potential customers and business partners on a deeper level, leaving a lasting impression.

Beyond Business Cards— A Time-Honored Tradition
In today's digital age, business cards remain a time-honored way to exchange contact information and create instant visual impressions. A well-designed business card is like a firm handshake—it leaves a lasting impression. The compact size of business cards ensures you can carry them with you everywhere, never missing an opportunity to connect with potential clients or partners. Business cards are not just for face-to-face interactions; they are also perfect for inclusion in sales kits, gift tags, thank-you notes, presentation packets, and public marketing efforts.
Professional Help at Your Fingertips

We are committed to helping you create the perfect business card that represents your brand identity. We understand that every business is unique, and we believe your business cards should reflect that uniqueness. Don't waste hours searching for the perfect template only to discover your competitors using the same design. Our in-house graphic designers are ready to bring your ideas to life. They'll evaluate your business's specific needs and expectations, ensuring your business cards are one-of-a-kind creations that set you apart from the rest.
What Are You Waiting For?
Your business card is more than just a piece of paper; it reflects your brand image. It is your gateway to a world of opportunities and continues to remain a vital tool for quick and easy contact exchange. Make it unforgettable with our team of dedicated professionals to bring your vision to life and help you create business cards that leave a lasting mark.

Your journey to success begins from the first impression, and we're here to make sure it's a memorable one.